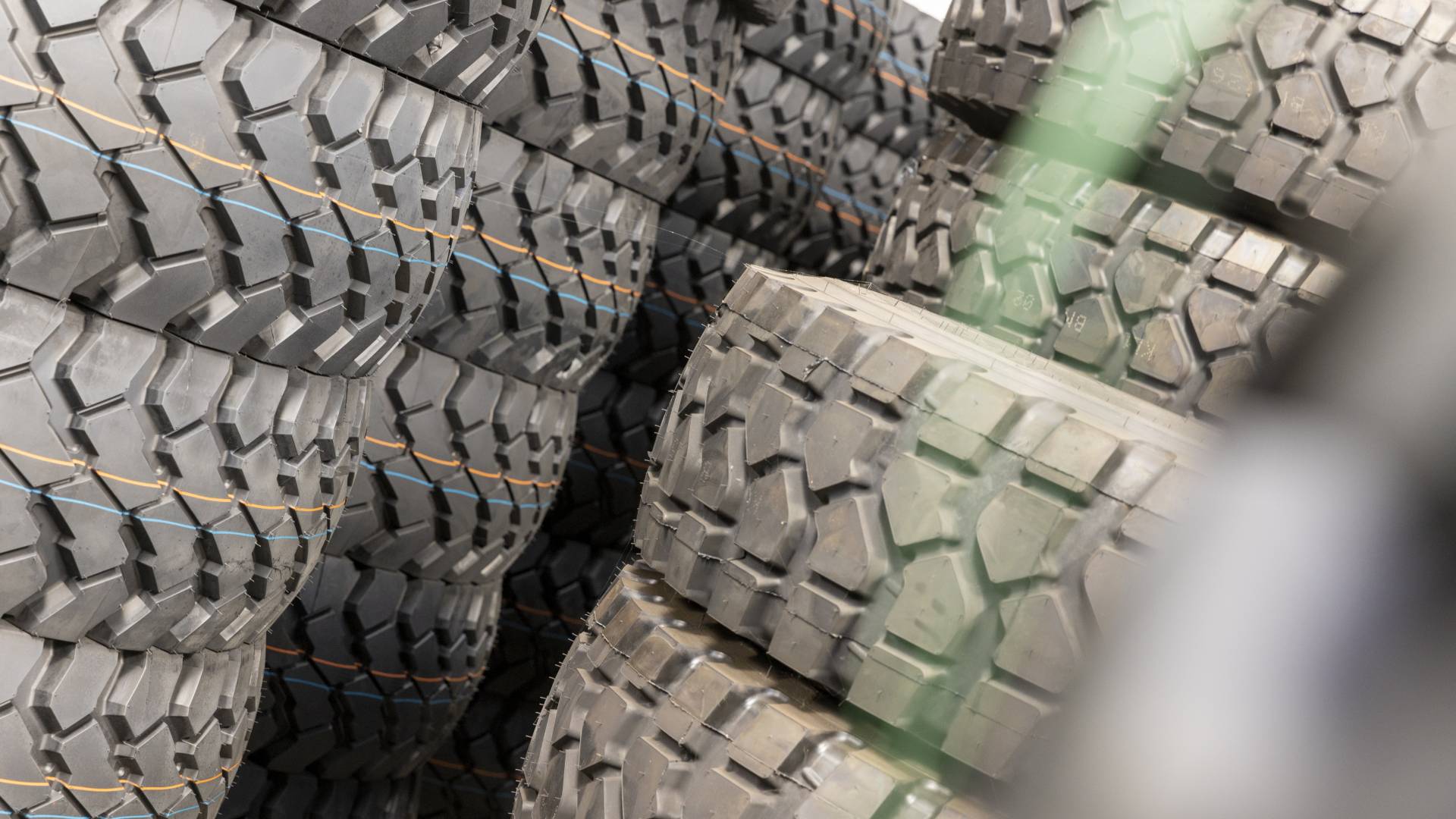 ---

At Van Vliet Automotive, we offer a comprehensive range of services for supplying new tyres for trucks, machinery and 4x4 vehicles. We take pride in our ability to provide renowned A-brand tyres, mainly from our available stocks. Additionally, we excel in organizing the logistics for delivering these tyres to your desired destination.
Our tyre selection includes a wide variety of A-brand options, ensuring that you have access to high-quality products known for their durability and performance. Whether you need tyres for trucks, heavy machinery or off-road vehicles, we have the expertise to recommend the ideal tyre solution to meet your specific requirements.
One of our key advantages is our ability to handle orders of varying sizes, ranging from small quantities to large-scale orders. Whether you require a few tyres for a specific project or need to outfit an entire fleet, we have the capacity and flexibility to fulfill your needs efficiently.
At Van Vliet Automotive, we take great pride in our team of passionate experts who possess in-depth knowledge and experience in the tyre industry. Our dedicated professionals are committed to providing you with the best tyre solutions, offering expert advice and guidance throughout the selection process. They are always ready to assist you in finding the right tyres that align with your vehicle's specifications, performance requirements and environmental conditions.
In addition to supplying top-quality tyres, we also offer comprehensive logistics services to ensure a seamless end-to-end experience. Our logistics team is skilled in organizing the transportation of tyres to your desired location, ensuring timely and efficient delivery, so you can focus on your core operations without any worries.
Choose Van Vliet Automotive as your trusted partner for new tire solutions and benefit from our extensive range of A-brand options, our ability to cater to orders of any size and our team of passionate experts. Experience the convenience!


Contact our experienced staff:
Check our stock:
Truck Tyres Machine Tyres 4x4 Tyres